AUTHOR
|

FILMMAKER

|

Thought Leader

|

Creator
AUTHOR
|

FILMMAKER
Thought Leader

|

Creator

Harry Massey is a well-known bioenergetic expert, speaker, and entrepreneur who has made significant contributions to the field of bioenergetics and bio-informational approaches to health and wellbeing.
After suffering from chronic fatigue syndrome, he decided to study bioenergetics and explore how it could help him regain his energy. He went on to create
XPO Health
, a company dedicated to developing a 21st-century system of healthcare based on the integration of physics and biology. Harry has created several cutting-edge technologies, including BioEnergetiX, the world's first practical clinical system for reading and correcting the body's energetic field. Today, Harry continues to innovate cutting-edge technologies that have made him a world leader in bioenergetic medicine. Recently, his company NES Health has created a cloud-based health analysis and personalized recommendations platform, along with researching voice and pulse analysis algorithms. In addition to his work in the field of bioenergetics, Harry has also written several books and directed several documentary films, including the award-winning film "
The Living Matrix
," which educates and inspires the general public about bioenergetics and bio-informational approaches to health and well-being. Harry's passion project is his philosophy, and he has written and educated the
GIST Process
, an energetic way of living. He has also founded the Institute of Bioenergetics, which has partnered with the University of California at San Diego, to research energy and living systems and educate the public about bioenergetics in changing healthcare. Harry Massey's innovative approach to healthcare has led to the development of several groundbreaking technologies and systems that have helped people experience abundant energy. His work has been recognized worldwide, and he continues to push the boundaries of what is possible in the field of bioenergetics. With his commitment to improving health and well-being through the integration of physics and biology, Harry Massey is a true visionary who is changing the world of healthcare.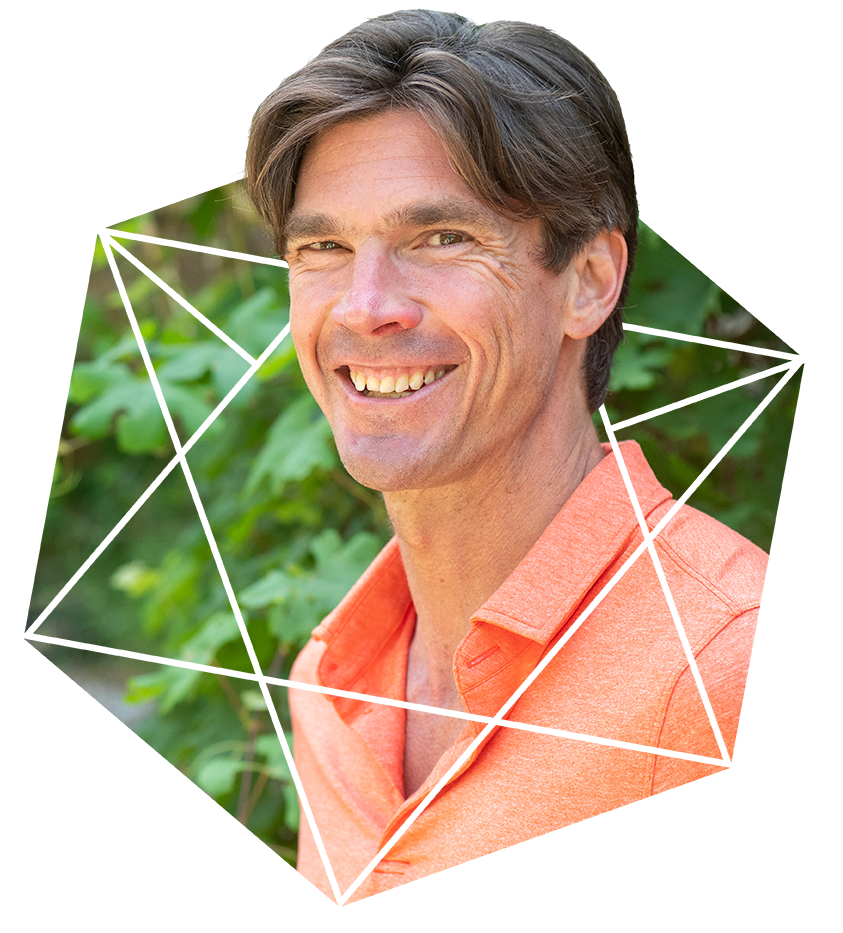 Here's Harry's WHY and HOW he innovated a better way to heal the body and changed the lives of many…
When Harry was 21, he had an accident while ice climbing and fractured his spine. He was bedridden with chronic fatigue syndrome for the next seven years. He tried the traditional medical route but the doctors couldn't figure out what was wrong.
After trying all sorts of naturopathic techniques and different diets with no relief or improvement, he decided to study where energy comes from (since he didn't have any).
He started doing research and came across the term "bioenergetics" and decided that if he could understand where energy comes from and how to optimize it, maybe he could get his life back.
He dug deeper and came across a visionary scientist named Peter Fraser. After writing to each other for a year and a half, they finally met up in Los Angeles and hit it off immediately.
Harry had this idea to create a wellness system that could detect and correct your energy from the comfort of your own home. (Because he couldn't drive to visit different doctors due to his illness and inability to drive.)
Peter liked the idea and the two went on to form NES Health.
Harry invented a number of health devices in the space of Bioenergetics including a wearable.
In his spare time, his passion project is his philosophy and how it works is the understanding of living systems. He has written and educated the GIST Process which is an energetic way of living.
Harry also founded Institute of bioenergetices to research about fundamental looking at energy and living systems and educate public about bioenergetice in changing health care based in UCSD.
Harry Massey works with University California at San Diego paired with startups for research product development for: Ammortal, Upgrade Labs, and Gladden Longevity brands.
Future of Health Biohacking Conference 2023